Karpen Steel Products Inc., is a leader in the partition industry since 1950, distributing and installing bathroom partitions for commercial, institutional, industrial, healthcare facilities and nursing homes.
Toilet partitions provide customers the freedom to create sustainability, attractive interior spaces in floor-mounted overhead-braced, ceiling hung or floor to ceiling configurations.
Bathroom Partitions
Flushite
Flushung
Flushart
Floor to Ceiling
Powder Coated Steel
Are you looking for the lowest possible price for the best quality? Powder Coated Steel gives maximum durability and affordability. When it comes to construction or remodeling a commercial restroom partition, this electrostatic process will apply a powder coating to a steel partition, combining the strength of steel with a superior protective finish that will resist scuffing, staining and fading, Call our experts today to find out more information!
Stainless Steel
With its gleaming appearance, compliment any bathroom interior with stainless steel. Stainless Steel is easily maintained and cleaned; corrosion resistant, scratches can simply be buffed away.
Phenolic
Phenolic partitions will stand the test of time! The dense components, combined with stainless steel brackets and fasteners make them great for moisture and humid environments. Phenolic is impact, water, and corrosion resistant, and does not support bacteria.
Solid Plastic
Great for all restroom sizes, our solid plastic partitions are water resistant and unaffected by high humidity. The textured surface is not easily scratched, dented or chipped. Call us today for a quick and easy quote!
Some Brands We Offer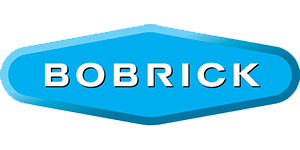 Are you still unsure what you need or how to get started? When choosing the right fit for your project, there are many things to consider; color options, budget, mounting options, fire ratings, type of building or facility, vandalism, sustainability options, moisture, and so much more - Let our team of professionals help accomplish your goals within the scope of each project's specifications, budget and schedule.